Faculty
Faculty
Andrew Brenzel
Bachelor of Arts and Bachelor of Science from University of Wisconsin - Green Bay
Mr. Andrew earned his Bachelor of Science in Education from the University of Wisconsin--Green Bay and his Bachelor of Arts in both Spanish and Political Science from the University of Wisconsin--La Crosse. He is licensed to teach all subjects in Elementary and Middle School and in addition, he has licenses in High School Social Studies, Spanish, English as a Second Language, and Bilingual-Bicultural Education. Prior to coming to TCIS, Mr. Andrew was a Bilingual Elementary teacher in Green Bay, Wisconsin. In this role, he worked with native Spanish speakers, teaching in both English and Spanish. From this experience, he brings a depth of knowledge in the instruction of English learners. As an educator, he works hard to build relationships and to help all students gain proficiency in reading, writing, speaking, and listening in English. He is currently in his fifth year at TCIS and teaching MS/HS Social Studies.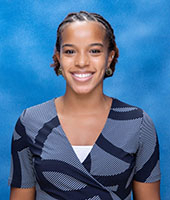 Brianna Edghill
Undergraduate: Bachelor of Arts in Anthropology, 2015 from The University of Tulsa Graduate: Master of Business, 2016
Ms. Brianna comes from the United States. She earned her Bachelor of Arts degree in Anthropology in 2015, and her Master of Business Administration degree in 2016 from The University of Tulsa. After some time in the educational nonprofit sector, she then went on to pursue a career in education abroad. She has taught in China, Vietnam, and now in Thailand. Brianna has 3 years' experience teaching students from 2 years old up to Grade 6.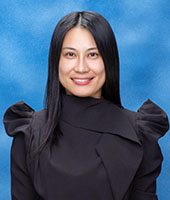 Chalita (Fai) Srikasikit
Bachelor of Education (2nd Class Honors)
Ms. Chalita Srikasikit (Kru Fai) has a Bachelor's Degree of Education from Chulalongkorn University. Kru Fai's interest is in working in the field of education, especially working with primary and kindergarten children. She has gained plenty of experience through both teaching in a school system and tutoring students. Before working at TCIS, she worked as a Thai language and Thai Cultural teacher at Pan-Asia International School, teaching Grade 1-8 students for 2 years. It has been a long-time interest of Kru Fai to educate the young, and working at TCIS she gets to fulfill her passion and work in an environment where she genuinely enjoys her work.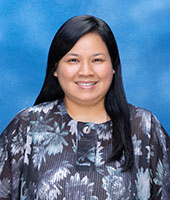 Chanitnun (Buab) Sukkasem
BA in Thai language and Literature
Ms. Chanitnun Sukkasem (Kru Buab) has a Bachelor's Degree of Thai language and Literature from Thammasat University. She started her teaching career at TCIS. She has worked at TCIS as a Thai language and culture teacher for almost 20 years. Kru Buab has received the Outstanding Teacher Award from the Private Educational Association of Samutprakarn in 2014 and 2018. Kru Buab is responsible for the D.A.R.E. project (Drug Abuse Resistance Education) which has been designed to provide students with the knowledge and tools they need to resist drugs, alcohol, and other high risk behaviors.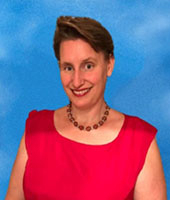 Ms. Cheryl Holmes has over 25 years of experience teaching grades 2-8, mostly in the United States. Her first international teaching experience was in Abuja, Nigeria where she has been for the last five years before coming to TCIS this year. She has degrees and/or certifications in elementary education, curriculum and instructional technology as well as ELL and bilingual education. Ms. Cheryl and her husband are very excited to learn about the Thai and Taiwanese cultures here at TCIS, as well as to explore Thailand, in general. Ms. Cheryl's hobbies include taking care of plants/flowers, designing clothing, and making earrings to go along with her outfits.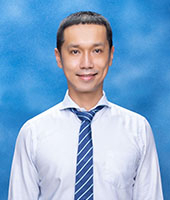 Chun-Liang (Frankie) Lu
Bachelor of Education from National Taitung University
Mr. Frankie obtained his elementary school teaching qualification in Taiwan after graduating from university. Apart from the certificate, Mr. Frankie also has two official Mandarin teacher certificates issued by the Taiwanese government and the Chinese government. Before teaching in TCIS, Mr. Frankie taught Mandarin Chinese in international schools in China and Malaysia. Not only does Mr. Frankie have experience in teaching children, but he also taught adults in some Chinese Language Centers of universities in Taiwan.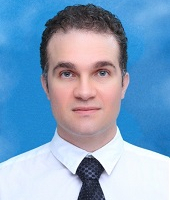 David Potvin
B.Sc. Chemistry (2008), B.A. Teaching (2012)
While he is new to TCIS, Mr. David has been teaching for several years, and he is passionate about languages. He was born in Quebec City, Canada, where he learned both French and English at a young age. After first pursuing a career in science, he realized his calling was teaching. In order to get some international experience, he left Canada to spend a few years teaching in a private school in Taiwan, all while picking up some Chinese along the way. He moved to Thailand and has been enjoying the change in lifestyle.
Mr. David loves to encourage his students to learn by appealing to their interests and by integrating technological support to both teach and entertain. He enjoys trying new things that he learns through professional development workshops. In his spare time, Mr. David enjoys learning languages and has been trying to understand Thai culture better.
Mr. Douglas Swartz feels honored to be the new Grade 2B homeroom facilitator for the upcoming new school year. Mr. Douglas is from the USA and he is very eager to meet all his students and welcome them into the Grade 2B class. Over the last 14 years Mr. Douglas has taught in Bangkok in international schools. Hen is a graduate of The College of New Jersey and uses his experience and training to provide his students with a learning environment that helps to encourage student involvement & success. He is looking forward to making the Grade 2B class a great success this year.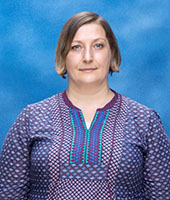 Elizabeth Jendek
Bachelor of Arts, Bachelor of Education, ACE program Queens' University
Elizabeth was born and raised in Canada.  She has a degree in Fine Arts, where she focused on sculpture and painting, as well as a Bachelor of Education from Queen's University, where she was accepted into the prestigious Artist in the Community (ACE) program.  She is a qualified Primary/Junior teacher and Senior Visual Arts teacher.  Over her twenty-five-year career, she has taught EAL, and elementary/ middle school art and has been the TCIS HS Art teacher for the last thirteen years.  Her students have been accepted at top 10 art schools, including the University of the Arts London, Parsons, SAIC, and Pratt.  A dedicated professional, Elizabeth received the Outstanding Teacher Award from the Private Educational Association of Samutprakarn in 2018. Elizabeth has had a life-long love of art and history.  She has used her travels to visit many of the world's most famous art collections and has twice participated in an archaeological dig in Greece at a 3,500-year-old Mycenaean site through the Iklaina Field School Project that is run by the University of St. Louis, Missouri. As a vegetarian and educator, she is always cautious of her environmental footprint and believes care for our planet should be embedded in all learning. She runs a classroom that is focused on sustainability as well as creativity and exploration.  Elizabeth has been the Head of the Arts Department for six years.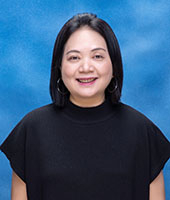 Gerardine (Gigi) Perez
Bachelor in Education, Master Degree in International Teaching & Post Graduate Diploma in Early Years Care and Education
Gerardine Perez, or as most people know her "Ms. Gigi", was born and raised in Lucena, Philippines. Ms. Gigi has a BA Education degree, a Master of Education in International Teaching, and a Post Graduate Diploma in Early Years Care and Education. She has over 24 years of experience in teaching and motivating young learners at international schools throughout Bangkok. Although Ms, Gigi has dedicated almost half of her life to teaching, her passion for instilling a love of learning in each one of her students remains undiminished. In her spare time, you will find her sipping coffee, immersed in the latest Korean soap operas, and planning her next trip overseas.