Faculty
Faculty
Matthew Cannon
Master's of Business Administration (MBA), B.S. Health Education-Kinesiology From Georgia College & State University
Matthew Cannon is a second-year teacher at TCIS where he teaches Pre-Algebra, Geometry, and Algebra II. Matthew is an American teacher from the state of Georgia, where he was born and raised in the Metro Atlanta Area. He attended Georgia College & State University in Milledgeville, Georgia, where he earned a B.S. in Health Education and a Master of Business Administration (MBA). In addition to Thailand, he has taught internationally in both Vietnam and China. 
Matthew loves to make content approachable for all students. He continues to learn creative strategies to create an engaging learning experience for all students. Matthew enjoys spending time with his wife and exercising outside the classroom.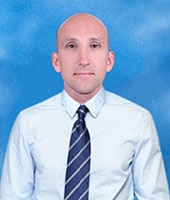 Micah Rowe
B.S. Physical Education Teaching K-12 Teacher Certification in K-12 Health and Fitness (Washington, USA)
He originally comes from America where he spent the majority of his adult life.  Seeing the world change and becoming more and more dependent on technology and sedentary behavior he decided to study physical and health education at university where he graduated with honors and received his teaching license. He became a teacher because he wants to make a positive difference in people's lives by inspiring them and helping them to learn the knowledge and develop the skills that they can use as part of a healthy, physically active lifestyle.  Micah is a global citizen and wants to see as much of this beautiful planet as he can and so he has spent the last decade of his life teaching at international schools around the world.  
He enjoys sports and outdoor activities.  He especially loves jumping off waterfalls and swimming in the ocean.  He is not particularly amazing at any one thing but can do a lot of different things well, including playing the piano, guitar and ukulele.  He can ride the unicycle, walk on a slackline, juggle 5 balls, play the diabolo and many other random things.  He believes that anybody can do anything if they are willing to put in the time and effort and this growth  mindset is something that he wants to instill in his students.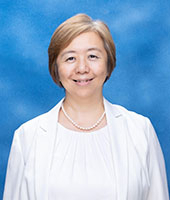 Miho Katsumata
BA in American and British Studies, Tenri University, Japan MA in Applied Linguistics, University of Durham, UK MC in Counseling Psychology, Assumption University of Thailand PhD in Counseling Psychology, Assumption University of Thailand
Dr. Miho is a qualified teacher and counselor and has been in education for more than 20 years. She worked in several international schools in Thailand as counselor / teacher and she is experienced in helping children and adolescents who have various challenges in their life. She has a passion for supporting the personal growth and academic success of young people through teaching and counseling.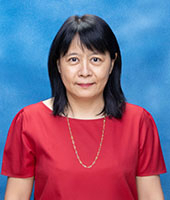 Nilar Win Buasuwan
Bachelor's Degree in Arts, Graduate Diploma in Teacher Education
Ms. Nilar has taught as an early childhood educator for pre kindergarten and kindergarten in TCIS since 2001. Before joining TCIS, she has also worked as an early childhood educator in other schools in Bangkok as well as other countries including Laos, the Philippines and Myanmar for more than six years. Ms.Nilar is a deeply passionate and devoted individual when it comes to educating young minds.She wholeheartedly believes that when early childhood education is nurtured successfully,it lays the groundwork needed for students to become well rounded lifelong learners. She has been living in Thailand for the past twenty five years and has two children that have graduated from TCIS.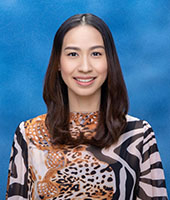 Onuma (Ben) Malaisawan
BA Thai Language
Ms.Onuma (Kru Ben) has a Bachelor of Arts in Thai language. She has been teaching at TCIS since 2014. Kru Ben received the Outstanding Teacher Award from the Private Educational Association in 2018. She teaches Thai language and culture in secondary school to both Thai and Non-Thai students. She believes that all students are unique and the classroom is a free space for students to speak and meet their full potential. Kru Ben also works with the Thai Red Cross Youth Bureau (TRCY) and provides support for TCIS Red Cross Youth Volunteers.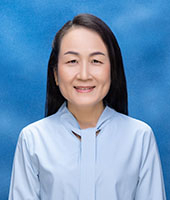 Prapatsorn (Koong) Ketchan
M.A. in Teaching Thai as a Foreign Language at Srinakharinwirot University
Kru Koong is a Middle School Thai Teacher. She is teaching grade 5FT, 6MT, 7FT, and 8MT classes. Throughout the year, students will learn and improve their skills through fun and engaging tasks and activities. Thai classes still retain Thai traditions and ethics. She also hosts a Thai Traditional Dance Club for MS/HS students who always perform well and a Meditation Club before class starts.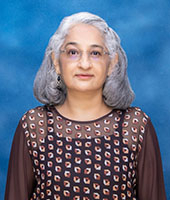 Rajinee Sachdev
Masters in Education Bachelor of Science
Mrs. Rajinee earned her Master's degree in Education majoring in Curriculum and Instruction at Assumption University, Thailand. She has over 20 year of teaching experience as an early childhood educator and 5 years as an ESL teacher in middle school.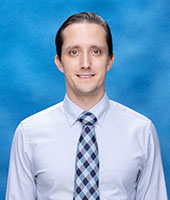 Richard Poulin
B.A. English; M.A. in Education K-12; M.Ed. in Educational Leadership; Ph.D. in Education: Curriculum & Instruction (2024)
Mr. Rich was born in California, USA, but grew up in Japan. He attended an international school and has lived in Asia for the majority of his life. He is a U.S.licensed teacher and principal. Mr. Richard has more than ten years of teaching and administration experience with bilingual/multilingual international schools in Thailand, China, and Singapore.
Mr. Richard established a non-profit organization called Teach RARE. It is comprised of volunteers that support families and organizations with rare diseases and special needs. He also writes a weekly column at BioNews, which provides educational articles and boosts awareness of rare diseases. He is a lifelong learner who routinely attends professional development and workshops focused on technology education, literacy, and leadership.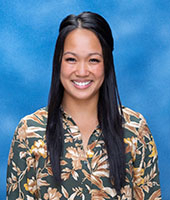 Samantha Probadora
Undergraduate: BA Elementary Education in Language, Literacy, and Cultural Studies (English Language Learner/TESOL Specialist (K-Adult), Literacy Specialist (K-8), SEL Intervention) Graduate: M.Ed Language and Literacy and Educational Administration Teacher Leadership in Curriculum and Instruction from Western Washington University
Ms. Sam is a Filipinx-American educator who followed her passion in multilingual education and pursued her dream of becoming a children's picture book author. She earned her Bachelor's Degree in Elementary Education and Masters Degree in Language & Literacy, with an emphasis in Educational Administration Teacher Leadership in Curriculum and Instruction from Western Washington University (USA). Miss Sam has taught in various grade-levels, served as an ELL and Literacy Specialist, and Behavior and SEL Interventionist. Her passion in Language and Cultural studies motivated her part in designing a bilingual summer school program. She has previously taught in a dual-language school, written and designed a curriculum for trauma-informed summer programs, as well as presented, spoke, and facilitated various events and educational conferences. With nearly10 years of experience, Miss Sam is passionate about social justice, and social-emotional and trauma-informed education through literacy. Miss Sam is an equity and inclusion driven educator striving to empower diversity through culturally responsive education practice and leadership.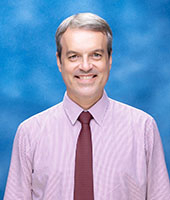 Scott O'Neill
B.S. - Marketing and International Business - Penn State University M.Ed - Second Languages and Cultures Education - University of Minnesota
Mr. Scott has been teaching English, Spanish, Drama, and Robotics in Bangkok for 20 years. He has a Bachelor's Degree in Marketing and International Business (Penn State University), and a Master's Degree in Second Languages and Cultures Education (University of Minnesota). Beyond language teaching, he also coaches football (the soccer kind). For him, it has been a pleasure to put these acquired skills to use as he works with kids to learn and grow in an international school setting like TCIS. 
Part of his studies was in Seville, Spain, which was his first major experience of living long-term outside the U.S. He then went on to work in the Peace Corps as a small business development volunteer in Paraguay (1997-99). It was after this important chapter in his life that he got back in touch with his mentors—teachers from his high school years—who guided him toward the Master's program that would prepare him for his career in education and his experience here at TCIS.