Faculty
Faculty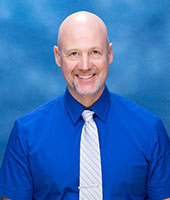 Jay Weinman
Bachelor of Science- English from ST. Cloud State University Master of Arts in Teaching from Grand Canyon University
Mr. Jay Weinman has over 20 years of experience in education including time in the U.S. in Arizona, Minnesota, Nevada, and Wisconsin, as well as time abroad in China before taking a position at TCIS. He graduated from Saint Cloud State University with a degree in English and has a masters in teaching from Grand Canyon University. He has taught English, film, technology, yearbook, and journalism as well as serving as an athletic director. He has experience in the broadcast field as a producer, radio host and public speaker. He also has spent time coaching multiple sports including American football, basketball, and golf.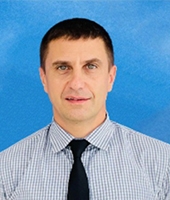 Jeff Bonazzo
B.Ed. Junior/Intermediate Mathematics and Science (1997) 1st Class Standing, B.Sc. Mathematics (1996)
This is Mr. B's 24th year teaching and his first year at TCIS. He is originally from Thunder Bay, Ontario, Canada. He has taught overseas throughout his career, beginning in Auckland, New Zealand, before moving on to Beijing, China, then HCMC, Vietnam, and most recently to Windhoek, Namibia.
Mr. B is an avid ice hockey player and has played and coached professionally. He currently plays here in Bangkok in the Siam Hockey League. He loves traveling, adventuring, eating, and exploring new places and cultures. He is excited to be back in South East Asia and has recently visited Vietnam and Cambodia. He loves to be active and (tries) to keep fit through hockey, softball, gym, inline skating, walking his dog, Ny, and doing just about anything active.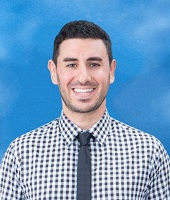 Jeffrey Chelin
Undergraduate Degree (BS) - Business from Indiana University Master Degree (M.Ed) - School Counseling from DePaul University
Mr. Jeff is working his 9th year as a school counselor, his eighth with TCIS.  Originally from Chicago (USA), Mr. Jeff received his undergraduate degree from Indiana University in 2005, where he majored in business at Indiana's Kelley School of Business.  After graduating, he worked in sales for various companies before deciding to follow in the footsteps of his parents, both of whom worked in education for many years.  He received a Master of Education (M.Ed) in School Counseling from DePaul University in 2012 and took additional classes at National Louis University in 2015. Mr. Jeff loves working with students of all ages and backgrounds and enjoys helping students learn and grow while helping them reach their personal and academic goals.
He has also had a passion for performing magic, mentalism, and illusions since the age of 12.  He shares this passion with TCIS after school with the students in his Magic Club.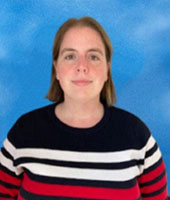 Mrs. Jennifer McDonald is the 1B classroom teacher. She is from the USA. She is married to her husband John, who is from Myanmar and they have one son named Joshua. This is Ms. Jennifer's 8th year of teaching. She has taught Kindergarten, 1st grade, 3rd grade, 5th grade and ESL. She enjoys traveling, cooking new foods, reading books and superhero movies. She is excited to join TCIS and teach the 1B class this year!
Jian-Cheng (Mateo) Hong
B.A. in Chinese Language And Literature: National Kaohsiung Normal University; M.A. in Teaching Chinese as a Foreign Language: National Taiwan Normal University
Mr. Mateo has a Master's degree in Teaching Chinese as a Foreign Language. He has a Bachelor of Arts in Chinese literature and obtained his qualified teacher license in Taiwan. Mr. Mateo used to teach Chinese in different countries such as Panama, Mongolia, and
Vietnam.
Besides education, He has a high degree of interest in multiculturalism and languages. He learned Japanese, Spanish and Vietnamese by himself. He got Japanese JLPT N2 and Vietnamese-Language Proficiency C1 level certificates.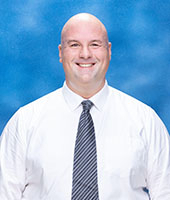 Jim Curtis
Bachelor of Education from University of Windsor Certificate in Business Administration from University of Windsor Bachelor of Human Kinetics from University of Windsor
Mr. Jim is from Windsor, Ontario in the Great Lakes region at the very southern tip of Canada where he spent his whole life before becoming an international teacher. First completing a Bachelor of Human Kinetics, then a Certificate in Business Administration, and then completing his Bachelor of Education all at the University of Windsor. His first international teaching job was teaching ESL in Odessa, Ukraine followed by more than 4 years in Cairo, Egypt, then 1 year each in Ho Chi Minh City, Vietnam, and Beijing, China before settling into TCIS. He has wanted to teach in Thailand for a long time and is very happy to be here! Mr. Jim is a fan of and respects virtually all physical movement. He has participated in organized ice hockey and school volleyball, basketball, American football, wrestling, track and field (shot put and discus), and baseball. He was a member of the World Champion U18 Canadian Baseball team which was inducted into the Canadian Baseball Hall of Fame and earned first team all-American honors in a small junior college. He enjoys continuing education and is currently working towards the National Strength and Conditioning Association's Certified Strength and Conditioning Coach certification and Precision Nutrition Level 1 nutrition coaching certification. He loves teaching PE and coaching youth and competitive sports.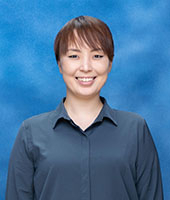 Ji Young (Rebekah) Yoon
Graduate Diploma in Teaching. Bachelor of Art; Major: Music Business (Voice), Minor: Business Japanese
Ji Young (Rebekah) Yoon is a South Korean who has lived in Thailand for over 20 years. She received a Graduate Diploma in Teaching from Ramkhamhaeng University, and received a Bachelor of Art degree in Music Business (Voice) from Assumption University. 
She has worked at TCIS as a music teacher since 2010, and has held numerous concerts and music-related events. 
She is also a member of 'Siam Harmony' (acapella choir), and has attended various concerts and competitions, earning a variety of prizes.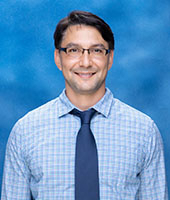 John Castilleja
Bachelor of Architecture M. Ed (physical science education) from University of Notre Dame
Mr. John Castilleja is from a small town in Washington State. One fun fact about where he grew up is that they send apples and wine all over the world now. He has taught in 5 countries in two content areas; science and ESL. He doesn't enjoy traveling (airports, security, customs and now quarantine), but does enjoy being in new places (new customs, food, experiences). He looks forward to finally getting to teach kids in person and putting the pandemic behind us.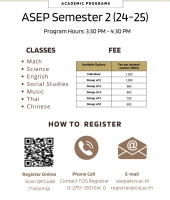 Jonathan Marc
B.S. Film Production at Rochester Institute of Technology M.S. in Education at SUNY Buffalo State
Mr. Jonathan grew up on the East coast of the US, but attended college in Upstate NY, where he attended film school at the Rochester Institute of Technology. After university, Mr. Jonathan lived and worked in Hollywood, California, for several years before moving to Shanghai, China, to pursue a career in education.
Now in his 9th year of teaching 7th and 8th grade English Language Arts, Mr. Jonathan has continued to educate himself and has earned his Master's Degree in Education from the Buffalo State University and acquired his teaching license from the state of Florida. As a new educator, he continues to improve himself by taking professional development courses to improve his education knowledge.
To keep himself well-rounded and busy, Mr. Jonathan is a student of music, and he is learning to play the drums. He uses yoga as a way to keep himself grounded and aware of the world around him.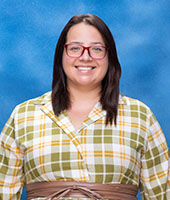 Juanita Wilson
Bachelor of Arts in History, Post Baccalaureate Teaching Certification, MA in Reading and Literacy Acquisition
Ms. Juanita started at TCIS as a Grade 1 teacher in 2019. She has been teaching for the past ten-plus years at a variety of international schools across the globe. She studied History and communication theory at Concordia University in Austin. She received her Post-Baccalaureate teaching certification from the University of Houston-Victoria Campus with a focus on Early childhood education grades K-6. She has recently completed her Master's Degree in Reading and Literacy acquisition from the University of Texas at Tyler, where she developed a mastery of the Literacy continuum. She is dedicated to supporting students in reaching their academic goals and believes that with a growth mindset, anything is possible.