Faculty
Faculty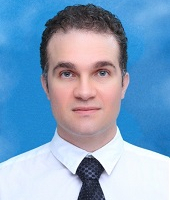 David Potvin
B.Sc. Chemistry (2008), B.A. Teaching (2012)
While he is new to TCIS, Mr. David has been teaching for several years, and he is passionate about languages. He was born in Quebec City, Canada, where he learned both French and English at a young age. After first pursuing a career in science, he realized his calling was teaching. In order to get some international experience, he left Canada to spend a few years teaching in a private school in Taiwan, all while picking up some Chinese along the way. He moved to Thailand and has been enjoying the change in lifestyle.
Mr. David loves to encourage his students to learn by appealing to their interests and by integrating technological support to both teach and entertain. He enjoys trying new things that he learns through professional development workshops. In his spare time, Mr. David enjoys learning languages and has been trying to understand Thai culture better.
Mr. Douglas Swartz feels honored to be the new Grade 2B homeroom facilitator for the upcoming new school year. Mr. Douglas is from the USA and he is very eager to meet all his students and welcome them into the Grade 2B class. Over the last 14 years Mr. Douglas has taught in Bangkok in international schools. Hen is a graduate of The College of New Jersey and uses his experience and training to provide his students with a learning environment that helps to encourage student involvement & success. He is looking forward to making the Grade 2B class a great success this year.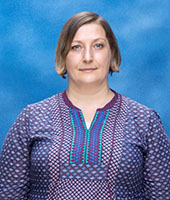 Elizabeth Jendek
Bachelor of Arts, Bachelor of Education, ACE program Queens' University
Elizabeth was born and raised in Canada.  She has a degree in Fine Arts, where she focused on sculpture and painting, as well as a Bachelor of Education from Queen's University, where she was accepted into the prestigious Artist in the Community (ACE) program.  She is a qualified Primary/Junior teacher and Senior Visual Arts teacher.  Over her twenty-five-year career, she has taught EAL, and elementary/ middle school art and has been the TCIS HS Art teacher for the last thirteen years.  Her students have been accepted at top 10 art schools, including the University of the Arts London, Parsons, SAIC, and Pratt.  A dedicated professional, Elizabeth received the Outstanding Teacher Award from the Private Educational Association of Samutprakarn in 2018. Elizabeth has had a life-long love of art and history.  She has used her travels to visit many of the world's most famous art collections and has twice participated in an archaeological dig in Greece at a 3,500-year-old Mycenaean site through the Iklaina Field School Project that is run by the University of St. Louis, Missouri. As a vegetarian and educator, she is always cautious of her environmental footprint and believes care for our planet should be embedded in all learning. She runs a classroom that is focused on sustainability as well as creativity and exploration.  Elizabeth has been the Head of the Arts Department for six years.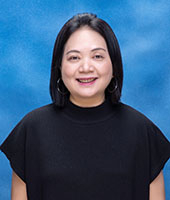 Gerardine (Gigi) Perez
Bachelor in Education, Master Degree in International Teaching & Post Graduate Diploma in Early Years Care and Education
Gerardine Perez, or as most people know her "Ms. Gigi", was born and raised in Lucena, Philippines. Ms. Gigi has a BA Education degree, a Master of Education in International Teaching, and a Post Graduate Diploma in Early Years Care and Education. She has over 24 years of experience in teaching and motivating young learners at international schools throughout Bangkok. Although Ms, Gigi has dedicated almost half of her life to teaching, her passion for instilling a love of learning in each one of her students remains undiminished. In her spare time, you will find her sipping coffee, immersed in the latest Korean soap operas, and planning her next trip overseas.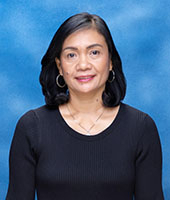 Grace (Bell) Khaobanna
Bachelor of Arts Major in Political Science, Teacher's Professional Degree Major in Education
Ms. Grace Khaobanna (Ms. Bell) has a Bachelor of Arts Degree in Political Science from the University of San Agustin, Iloilo City, Philippines. She took her Teacher's Professional Degree with a Major in Education at Suan Dusit Rajabhat University. Her license comes from Kurusapha, The Teachers Council of Thailand. Ms. Bell has worked at TCIS as an early childhood and primary teacher since the year 2000.
Ms. Bell has experience in teaching first grade and as an ESL Support Teacher for Grades 2-4. She considers her passion for teaching to be a gift and tries to inject that into her classes. She believes that the more excited you are, the more excited your students will be.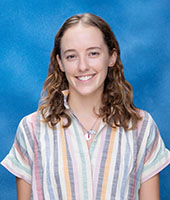 Grace Jensen
Bachelor of Arts in Sociology; Bachelor of Education at the Primary and Junior levels from Queen's University
Ms. Grace Jensen received her Bachelor of Arts in Sociology and Bachelor of Education from Queen's University in Kingston, Ontario. Additionally, she is qualified in Teaching English Language Learners and Special Education through the province of Ontario. Prior to joining TCIS, Ms. Grace taught grades 3 and 4 at a private school on the island of Nantucket, Massachusetts. She enjoys the enthusiasm and curiosity that the upper elementary students bring to the classroom each day. Currently, Ms. Grace teaches third grade math and science at TCIS, where she emphasizes critical thinking skills and promotes a positive learning environment. As an educator, Ms. Grace is passionate about building a strong classroom community and fostering a love for learning.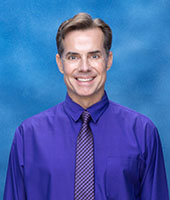 Grant Beehler
Bachelor of Arts from The University of Western Ontario Bachelor of Education from University of Windsor
Mr. Grant is a passionate educator who has high expectations for his students and expects their best work and behavior at all times. He enjoys communicating with parents to keep them informed and values their support tremendously. Mr. Grant feels that a sense of humor is vital in and out of the classroom. He has enjoyed living abroad in Indonesia and now in Thailand. He has taught previously in his homeland countries of both Canada and the USA, in the Toronto area, and in Los Angeles respectively.
Hsing Yun (Jamie) Peng
B.A. in Chinese Language And Literature: Tzu Chi University, Taiwan. M.Ed in Bilingual Education: Rangsit University, Thailand. M.A. in Teaching Chinese as a Foreign Language: National Taiwan Normal University, Taiwan.
Ms. Jamie has been teaching Chinese in Thailand since 2006. In the first 4 years, she taught in two government-run universities. After that, she was a Chinese teacher at a public school for another 4 years. In 2014, she started teaching at TCIS.
Ms. Jamie grew up in Taiwan and majored in Chinese language and literature at university. This background has well-equipped her with the ability to teach Chinese. She has two children, they are 2 years old and 4 years old. Both of them are at TCIS. 
Ms. Jamie thinks that, as a language teacher, kindness and patience are essential. Moreover, developing students' self-directed learning ability is important as well, because there is no end to learning.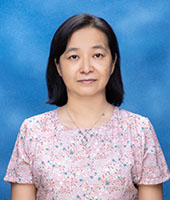 Hsiu-Hua (Jane) Tseng
Master degree of Arts(Chinese language & literature)
Ms. Jane completed her Bachelor's and Master's degrees in Chinese Literature from Soochow University (東吳大學) in Taipei, Taiwan. She successfully passed the Certification Examination for Proficiency in Teaching Chinese as a Foreign Language. Ms. Jane has been a Chinese teacher at TCIS since 2001 and has accumulated a wealth of teaching experience, especially teaching native speakers. She received the Outstanding Teacher Award from the Overseas Community Affairs Council Republic of China in 2018. Teaching is Ms. Jane's passion, and seeing her students making progress every day is what makes her happy.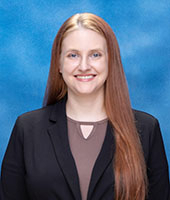 Jasmine Orellana
Bachelor of Arts (Spanish, Intercultural Studies) from Indiana Wesleyan University Master of Arts (Teaching - Language and Literacy) from Marian University
Mrs. Jasmine is an American educator with over a decade of teaching experience in public and private schools in the US, China, and Thailand. She earned her BA with a double major in Spanish and Intercultural Studies through the John Wesley Honors College at Indiana Wesleyan University and her Master's degree in Teaching with a focus on Language and Literacy at Marian University. Mrs. Jasmine has served as a new teacher mentor and subject leader at her previous schools, and currently serves as Head of English and Humanities at TCIS. She has a passion for learning languages as well as teaching them, and has recently completed her HSK 3 study through Peking University's online language study program.