Faculty
Faculty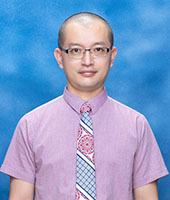 Ju-Hung Hsieh
Bachelor of Primary Education,Bachelor of Art Education
Mr. Hsieh, Ju-Hung is Taiwanese. After receiving complete elementary school teacher training in Taiwan, he obtained a teaching qualification. At the same time, he studied at the Graduate Institute of Teaching Chinese as a Second Language at National Taiwan Normal University and obtained a Teaching Chinese as a Second/Foreign Language professional teaching qualification.
Mr. Ju-Hung has served as a Chinese teacher in middle and elementary schools at TCIS. He has taught for 17 years. He likes Chinese culture and art and he has also served as an art teacher and instructed related club courses.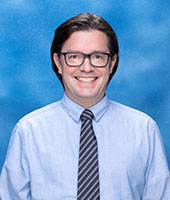 Justin Macdonell
Bachelor of Arts from University of Oregon
Mr. Justin's philosophy of education is to have confident, happy, inquisitive learners who wake up and want to come to his classroom. He wants his students to have FUN and LAUGH while they are learning. He likes to motivate and encourage his students to be independent and to take ownership of their education. Mr. Justin is very passionate about his students and guides them to attain their highest potential. He believes each student learns in different ways and therefore he spends a lot of extra time creating differentiated lesson plans to suit varying needs. While his students have a lot of fun while learning and have added freedom, he firmly believes that respect for their teacher and fellow students is paramount. Good manners will get you far in life and this is something he tries to instill in his students.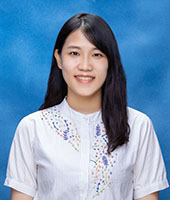 Kao Tung Tang
Bachelor of Arts in Chinese Literature from National Chung Hsing University Master of Arts - Teaching Chinese as a Second/Foreign Language from National Kaohsiung Normal University
Ms. Tang has a Bachelor degree in Chinese Literature from National Chung Hsing University and a Master's degree in Teaching Chinese as a Second Language from National Kaohsiung Normal University in Taiwan. She teaches both Chinese Mother Tongue and Chinese Foreign tongue class in Elementary school.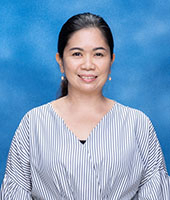 Kathleen Joy Poole
Bachelor of Secondary Education from Ateneo de Zamboanga University
Ms. Joy has been a teacher for twenty-one years, sixteen internationally. She graduated with a Bachelor's Degree of Secondary Education with a major in History at Ateneo de Zamboanga University. She has gained much of her teaching experience working in different school departments. She worked as a teacher in early childhood education as well as in science, math and social studies in different elementary schools. Ms. Joy has lived in Thailand for fourteen years. Most of her teaching experience in Thailand has been spent teaching English as a second language to students of all ages from pre-Kindergarten to high school. She believes that hands-on learning and active engagement are key to helping students learn effectively and achieve their full potential.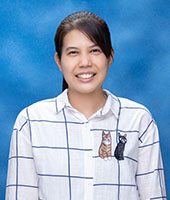 Kornvida (Yim) Srisupa
Master's Degree in Education from Chulalongkorn University Certification in Teaching Thai as a Second Language from Srinakharinwirot University Teaching Classes : PK3, Thai Foreign Tongue G.2 and Thai Mother Tongue G. 4
Kru Yim lives in Bangkok. She has a Masters Degree of Education from Chulalongkorn University, Certification in Teaching Thai as a Second Language from Srinakharinwirot University and 13 years of teaching experience at TCIS, including teaching Thai Foreign Tongue to PK3 and Grade 2, and Thai Mother Tongue to Grade 4. Kry Yim loves teaching because she loves the energy and excitement that small children display. She likes to help and solve children's problems, inspiring students not only academically but personally, and helping them to achieve their best. Kru Yim enjoys traveling and gardening. The places that she wants to travel to again are India and Nepal. Her motto is do not fail to try.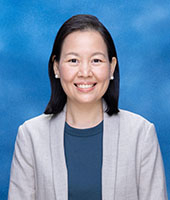 Krongchanok (Cream) Hsieh
M.A. in Art Education from Srinakharinwirot University. B.A. in Communication Art, Major in Graphic Design and Minor in Performance Design from Srinakharinwirot University
Ms. Krongchanok Hsieh (Cream) is a Thai educator who received an international education when young and has 25 years of working experience teaching in international schools. She has a master's degree in art education and a bachelor's degree in Communication Design from Srinakharinwirot University. She also received specialized certifications in Special education and Art therapy. She has experience teaching art at both Elementary and Secondary levels and served as a Thai Principal and Visual Arts communication lead at TCIS for several years. In addition to teaching, she is an author of G.1 - G.6 Master Art textbooks, exercise books, and teacher's edition textbooks, which have been published for students and art educators throughout Thailand. She worked as a lecturer and a facilitator of the Gifted and Talented Art program of Bangkok, participating in both government and private schools. She won art competitions from several organizations, displayed her artworks in several exhibitions, and was selected to be a judge for many art competition events. She strongly believes that creativity and imagination are a part of life that can be stimulated by art. Through art activities, the brain, hands, and eyes will be developed to help every child reach their highest potential. Currently Ms.Cream is teaching Art for ECE, ES, and MS (G.5-7) students.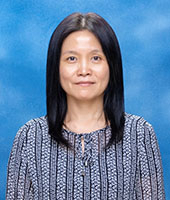 Lichou Chen
Doctor degree in Musicology (University of Pavia); Master degree in Baroque Cello (Conservatory of Novara); Bachelor degree in Vocal singing (Tainan School of Home Economics Foundation at Tainan University of Technology)
Lichou Chen is a teacher, musicologist, cellist, and singer from Taiwan. Born in Changua, she studied at the Tainan Junior College of Home Economics and graduated with a Vocal major with Prof. Lu Yi-chan.
After her graduation, she went to Italy where she studied a Major in Musicology at the University of Pavia, graduating in 2005 with a dissertation about Pipa during Tang Dynasty and a comparison of the  Lute and the Ud. Her dissertation was well appreciated by the board of examiners.
Apart from her academic studies, in Italy, she continued to practice music as both a cellist and singer. She got a Baroque cello degree from the Conservatory of Novara under the guidance of Prof. G. Nasillo. Among her most relevant vocal experiences, she has sung as a soloist in the female Gregorian Chant Chorus Sorores, conducted by G. Baroffio, and for several years she has been a member of the polyphonic choir, Costanzo Porta, in Cremona, conducted by A. Greco. As a member of these choirs, she participated in International Music Festivals in Ravenna, Monteverdi Festival in Cremona, and Maggio Musicale Fiorentino in Florence.
She has been a Vocal teacher and Chorus conductor at the University of Medicine of Kaohsiung (Taiwan); and a Cello teacher and Chorus conductor at the Assumption University of Bangkok. Since 2008 she has taught AP Music theory, Choral, String music, and Symphonic Orchestra conducting at TCIS. Lichou is also a promoter of cultural exchanges among South-East Asian countries and Italy, and an organizer of summer camps for high school Asian students in Europe (England and Italy), conducting these activities under the patronage of the Italian Embassy in Thailand.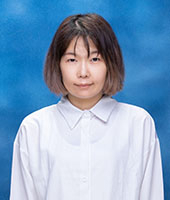 Lin Fang
Bachelor of Science from National Hsinchu University of Education
Ms. Lin Fang has taught at TCIS for five years. In addition to teaching, she actively participates in organizing Chinese events with students. Her classes are fun and full of energy.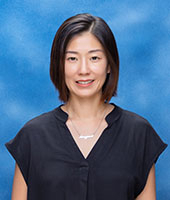 Linda Hong
BS in Life Science, MBA, PhD in ESML (ongoing)
Ms. Linda has been teaching biological sciences at TCIS for the past 10 years. She grew up in Thailand as an international student. Ms. Linda has traveled the world, and is very aware of the importance of English and Chinese languages. Teaching at TCIS all these years made Ms. Linda realize the importance of strong ELL support with core science instruction. She is currently teaching Biology, AP Biology, and Anatomy and Physiology.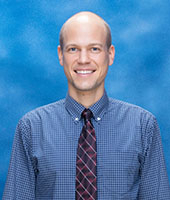 Matthew Balaban
B.A. / B.S. in Neuroscience and Music, M.A. in International Secondary Education, M.S. in Applied Mathematics (in progress)
Mr. Matt Balaban grew up near Pittsburgh, Pennsylvania in the United States.  He graduated from Muhlenberg College in 2010, where he earned a dual BA / BS degree in Neuroscience and Music.  He was awarded a Fulbright Scholarship to teach English in Dhaka, Bangladesh, and he taught in local schools there for nearly four years.  Bangla is a language other than English that Matt knows.  He taught math, AP Psychology, music, chemistry, biology, and AP Physics at the American International School of Niamey in Niger for three years. He then taught math in Kuwait (MYP and IBDP mathematics) and Nepal (high school math, including AP Statistics) before coming to TCIS in Bangkok.   At TCIS, he has taught Algebra 1, Algebra 2, Math Applications, Calculus, and AP Calculus.  Mr. Matt earned his teaching credentials and a Master's degree in international secondary education from The College of New Jersey at their off-site campus in Bangkok.  He is currently pursuing a second Master's degree in Applied Mathematics from West Texas A&M University.