Administrators
Administrators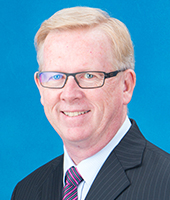 Dr. John J. McGrath
Head of School
Dr. John McGrath is the Superintendent and Head of Schools. He is a Canadian with over thirty six years experience in education from early years through Graduate programs at the university level. He has been a successful Administrator for over twenty years. During the past four years he served as the Head of High School at TCIS and has been a resident in Thailand for nine years. John gained most of his experience teaching and leading in Canada at a variety of schools as well as having taught at the University of Ottawa Master's Program as well as at Queen's University where he taught the Principal Qualification Program. John received his degrees from the University of Ottawa before pursuing Administrative and Superintendent Qualifications. His licensure comes from the Ontario College of Teachers. Dr. John has published several articles over the years and has written multiple curriculum documents. He is a former World Champion in the Art of Tae Kwon Do and enjoys participating in a number of sports. He has two children who have both completed their university studies and are avid travellers.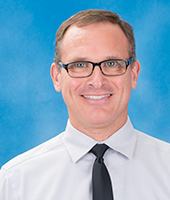 Mr. Thomas A. English
Head of High School
Mr. Thomas A. English is pleased to have the honor to serve as the head of high school this year and a served as curriculum coordinator during the 2016-2017 year. Prior to joining the TCIS team, he retired from a distinguished career in public education in the State of Michigan, USA serving as a district superintendent, director of instructional services, special education coordinator, principal and teacher. He has chaired numerous visiting teams for North Central Association of Colleges and Schools Accreditation and achieved NCA-CASI Ambassador status. Mr. English earned an Education Specialist (Ed.S.) degree in Educational Administration from Oakland University, a Master of Arts (MA) in Educational Leadership from Eastern Michigan University and a Bachelor's of Arts (BA) in Social Sciences and Mathematics with specialization in teaching from the University of Michigan-Flint. He and his wife, Robin (also a TCIS teacher) enjoy traveling and exploring southeast Asia. Mr. Thomas enjoys running, reading and loves to eat! Tom and Robin's four children all reside in the United States. Their oldest daughter lives in Los Angeles, California, a son lives in Seattle, Washington and their two youngest children attend Wayne State University in Detroit, Michigan.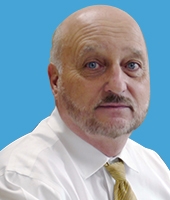 Mr. Conrad M. Pholar
Head of Middle School
Mr. Conrad M. Pholar has been an overseas educator with more than 30 years of experience. Originally from Pittsburgh, Pennsylvania, he received his Bachelor of Science degree in Elementary Education from Edinboro University located in Pennsylvania and his Master of Arts degree in Educational Administration from the University of Alabama in Tuscaloosa. He is currently working towards his doctorate degree with the University of Pittsburgh. For sixteen years he served as a school administrator at seven international schools located in Colombia, Spain, Thailand, Panama, Bahrain as well as the USA. This is his second tour of Thailand, having assisted in starting the Satit Bilingual School of Rangsit University. He has held the positions of high school principal, middle school principal, elementary principal, assistant director and head of school. Prior to his career in administration, he taught elementary, middle and high school for sixteen years at U.S. accredited international schools.
Dr. Betsy Fitch
Head of Elementary School
Dr. Betsy Fitch was an educator in California for the past 15 years. The first nine years were spent in the classroom teaching grades kindergarten through 8th grade. During that time she helped start two schools - one was a parent participation program and the other a STEM middle school. From there she transitioned to administration and this will be her 7th year as a school leader. Dr. Fitch received her teaching credential, master's degree and doctorate all from San Jose State University. She also has an undergraduate and master's degree in marketing. She is a champion for student-centered practices in education and strives to help student develop the skills they will need to address the challenges and opportunities of the future. Dr. Fitch is experienced in Writers' Workshop, Readers' Workshop, Project-Based Learning, and Positive Discipline.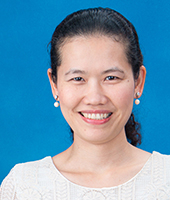 Ms. Penporn (Rung) Kaewmark
Thai Director/Head of Thai Department
Mrs. Penporn Kaewmark (Kru Rung) has a Bachelor's Degree of Arts from Silpakorn University and studying to earn her Master's Degree in Educational Administration at Bansomdejchaopraya Rajabhat University. She teaches high school in Thai language and culture (IGCSE). Previously, she was also the head librarian and counselor at St. Stephen's International School Khao-Yai for 7 years. She has worked at TCIS as the Thai language and culture teacher since 2006. She has been the Head of the Thai Department and a member of the Student Services team since 2012. Kru Rung has received the Outstanding Teacher Award from Private Educational Association of Samutprakarn in 2014 and 2015 and also received the Outstanding Assistant Executive Director Award from Private Educational Association of Samutprakarn in 2016. Additionally, she has been promoted to the Thai Director since May 2017. Kru Rung has provided many Thai cultural and academic events and activities for the TCIS community. Her goal is that T CIS students will be able to maintain Thai traditional values even though they are in an international environment.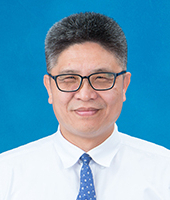 Mr. Chung-An, Hsieh (Tony)
Head of Chinese Department
Mr. Tony earned his Master's degree from the Institute of Teaching Chinese as a Second Language at National Kaohsiung Normal University in Taiwan. He has over 25 years in education as a high school teacher, middle school teacher, elementary school teacher, and administrator. He was Chief of Curriculum in Yuanlin High School 2001-2003 in Changhua, Taiwan and was also Head of Chinese Department 2008-2012 and Head of International Department 2012-2017 at TCIS. He was a keynote speaker and presenters for many TCSL conferences and workshops. Mr. Tony is also a lecturer for Overseas Chinese Teacher Training of OCAC.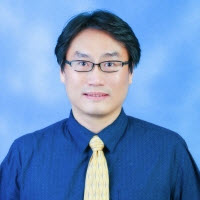 Dr. Kevin Chen
Academic Consultant
Kevin Chen graduated from the Ohio University with a PhD in Instructional Technology and with a MA Degree in Curriculum and Instruction. For the past 20 years he has been a Teaching Chinese as a Second/Foreign Language teacher, and also being an Assistant Professor about 9 years at the Taiwan's Universities before becoming a HS Technology and Mandarin teacher at TCIS in Bangkok. Being an ICT-based teacher, he has focused on how integrating new technology and media into Chinese teaching. Dr. Kevin finds the best way for students to earn high-efficiency learning skills and strategies is through using technology and media. Dr. Kevin Chen has over 10 years' experience in teacher training, including teaching skills, pedagogical theory, and teaching and learning strategies, specifically in applying ICT-based teaching theories. He is a dedicated educator and hardworking scholar. He has written over 50 conference papers, 20 journal papers, and 8 books while continuing to study and research.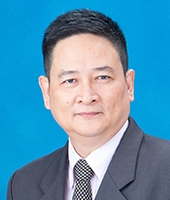 Mr. Thanin Dhammalongkrot (Joseph)
Business Manager
Mr. Joseph Thanin Dhammalongkrot has been working with outstanding Catholic schools and international schools for more than 30 years at the management level. He has worked as school director for Saint Dominic School in Bangkok, Don Bosco Udonthani; Thai director for Regents international school; and school manager for Saint John Mary International school. Additionally, he has worked for both academic and operational sections for both Thai and international schools and also as assessor for the ONESQA responsible for inspecting the international school especially for the kindergarten section and at all level with the WASC visiting team. He is also the assessor for the non-formal education and has 4 bachelor's degrees with 2 in education. Mr. Joseph has a master's degree from Assumption University in Information Communication Technology. He has over 30 years experience with expatriates in multicultural environments in Thailand. Currently, he holds both teaching and school administrator licenses from the Teacher Council of Thailand (Kurusapha).