Administrators
Administrators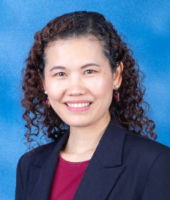 Ms. Penporn (Rung) Kaewmark
Thai Director/Head of Thai Department
Ms. Penporn Kaewmark (Kru Rung) has a Bachelor's Degree of Arts from Silpakorn University and Master's Degree in Educational Administration at Bansomdejchaopraya Rajabhat University. She has worked at TCIS as the Thai language and culture teacher since 2006. She has been the Head of the Thai Department and a member of the Student Services team since 2012. Kru Rung was promoted to Thai Director in May 2017.

Kru Rung has received the Outstanding Teacher Award from the Private Educational Association of Samutprakarn in 2014 and 2015 and also received the Outstanding Assistant Executive Director Award from Private Educational Association of Samutprakarn in 2016. Kru Rung has provided many Thai cultural and academic events and activities for the TCIS community. Her goal is that TCIS students will be able to maintain Thai traditional values within the international environment at TCIS.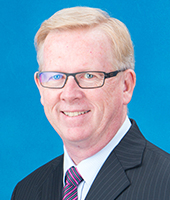 Dr. John J. McGrath
Dr. John McGrath. He is a Canadian with over 30 years experience in education from early years through graduate programs at the university level. He has been a successful administrator for more than 20 years. Dr. John has been a resident in Thailand for more than 10 years. Dr. John gained most of his experience teaching and leading in Canada at a variety of schools as well as having taught at the University of Ottawa Master's Program as well as at Queen's University where he taught the Principal Qualification Program. Dr. John received his degrees from the University of Ottawa before pursuing Administrative and Superintendent Qualifications. His licensure comes from the Ontario College of Teachers. Dr. John has published several articles over the years and has written multiple curriculum documents. He is a former World Champion in the Art of Tae Kwon Do and enjoys participating in a number of sports. He has two children who have both completed their university studies and are avid travellers.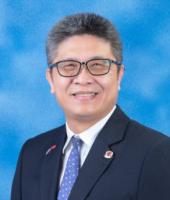 Mr. Chung-An, Hsieh (Tony)
Mr. Tony earned his Master's degree from the Institute of Teaching Chinese as a Second Language at National Kaohsiung Normal University in Taiwan. He has over 25 years of experience in education as a high school teacher, middle school teacher, elementary school teacher and administrator. From 2001-2003 Mr. Tony was Chief of Curriculum at Yuanlin High School in Changhua, Taiwan. He is a keynote speaker and presenters for many TCSL conferences and workshops. Mr. Tony is also a lecturer for Overseas Chinese Teacher Training of OCAC.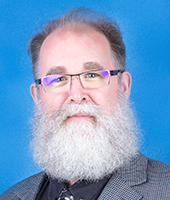 Dr. Michael Purser
Dr. Michael has a Bachelor of Arts in English Literature, a Master of Education in Curriculum and Instruction, and an Educational Doctorate in Educational Leadership. He has worked on four different continents and has traveled to over 80 countries. He is a firm believer that there is no greater calling than being an educator. He is a trained AP English Literature teacher and is a certified English as an Additional Language (ELL) educator. Before he came to the TCIS, his specialization was in creating and organizing Gifted and Talented Education programs. He is passionate about Socratic Seminars, ways to encourage students to talk and have dialogue, and technology.