Faculty
Faculty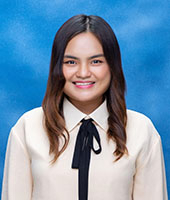 Wansida (Nongsong) Kumrit
Bachelor of Arts Thai Major from Mahidol University
Kru Nongsong is an ES Thai teacher. She has been teaching at TCIS since 2019. She was born in Bangkok but lives in Samut Prakarn. Kru Nongsong graduated from Mahidol University with a major in Thai. She is currently doing her Master of Education in Curriculum and Instruction. Kru Nongsong was an exchange student in the United States and gained a lot of experience abroad. She loves traveling and photography and believes that teaching is a labor of love.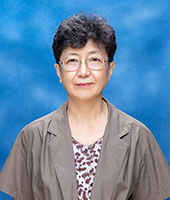 Wei-Chi Yang
Bachelor of Arts
Ms. Yang is on a mission to promote the Chinese language. She is as passionate about teaching Chinese as she is about Chinese culture. Ms. Yang is an indefatigable educator who spares no effort in helping her students, and delights in seeing their progress and growth.
Yi-Cheng (Katherine) Chen
B.A. Language and Creative Writing, National Taipei University of Education
Ms. Chen is a returning teacher who had previously worked at TCIS for five years. She has experience teaching at both American and British international schools, and she also has experience teaching at different year levels. Her teaching philosophy is to bring the real world into the classroom. Students are engaged when learning is a pleasure.

Ms. Chen was born and raised in Tainan, the southern part of Taiwan. She's obsessed with Thai culture, and Bangkok seems like a second home to her.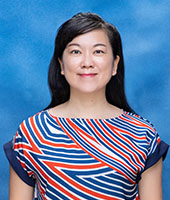 Ms. Yi-Ling Chu has a secondary school teaching license in Chinese Literature, Guidance and Counseling, and a Teaching Mandarin Abroad certificate. She has an M.A. in Education degree from the University of Nottingham in England. She earned an IB PYP certificate for enhancing teaching concepts besides the AP program. Ms. Yi-Ling had administrative experience as a High School Counselor, EARCOS coordinator and ASEP coordinator from 2016 to 2021. She received the award of excellence teacher from OCAC in 2017. Ms. Yi-Ling believes that "everything that irritates us about others can lead us to an understanding of ourselves." She incorporates SLOs into students' learning and always encourages students to treasure and value their lives and to live with integrity, empathy and gratitude.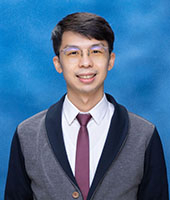 Yu-Tai (Thomas) Hsiao
B.A. in Chinese Literature: National Chengchi University; M.A. in Linguistics and Psycholinguistics: National Cheng Kung University
Mr. Thomas has a Master's degree in Linguistics with a specialty in language acquisition, corpus linguistics, and psycholinguistics. He has a Bachelor of Arts in Chinese literature and obtained his qualified teacher license in Taiwan. Mr. Thomas used to teach Chinese in the Philippines and Taiwan. He started work at TCIS in 2015, teaching the Chinese language from elementary to secondary school, and was recognized with the Outstanding Teacher Award from the Private Educational Association of Samutprakarn in 2018. He has also served as a Chinese teacher trainer for Taiwan MOE, publishers, and universities. Currently, he teaches G5-8 CMT, reading & writing classes.
Mr. Thomas devotes himself to implementing differentiated instructional strategies and actively presenting students' multiple intelligences in his class. He believes the teacher can create a successful learning experience for every student. 
Besides education, Mr. Thomas is also interested in watching series, scenic tours, and coffee hopping around Thailand. His reading habits often focus on the issue of language processing, humanity & society, and world humanitarian issues. He believes the world's warmth comes from what we are concerned about in life.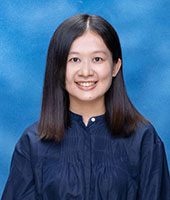 Yuhan Chang
Bachelor's degree in Applied Chinese from Ming Chuan University Master's Degree in Teaching Chinese as a Second Language from National Normal Kaohsiung University
Ms. Chang has a Bachelor's degree in Applied Chinese from Ming Chuan University and Master's Degree in Teaching Chinese as a Second Language from National Normal Kaohsiung University. Ms. Chang has taught Chinese as both a second language and a mother tongue in Taiwan, Hong Kong, Japan and Thailand and has been the workshop leader for a number of workshops on teaching methods and classroom management. Ms. Chang speaks Chinese, English, Swedish, and Japanese, and her teaching is informed by her own language learning experiences. She is passionate about encouraging students to talk in the target language and share their interests and knowledge using Chinese as a tool to show what they know.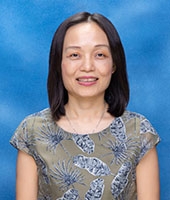 Yun Ching (Esther) Lin
Master of Education / Master of Music
Ms. Esther has a Bachelor of Education in Math, a Master of Education in Instructional Technology and Master of Music in Piano Performance. She is a Taiwanese with over 20 years' experience in education from early years through middle school in Taiwan, USA, China and Thailand. Ms. Esther is a highly-qualified Elementary school teacher and is a certified teacher for all subjects. She believes that educating children in the right way will have a lifelong positive impact. Ms. Esther is passionate about organizing underprivileged minority Education programs.