2019 SUMMER STEM INSTITUTE ENROLLMENT
Click here to enroll.
Click here for summer canteen menu.
Payments to be made with registrar in main office.
Register by 1 May to receive early bird enrollment discount.
For FinTech see flier below and click here and for daily FinTech agenda, click here.
Scroll to the bottom to see the daily calendar.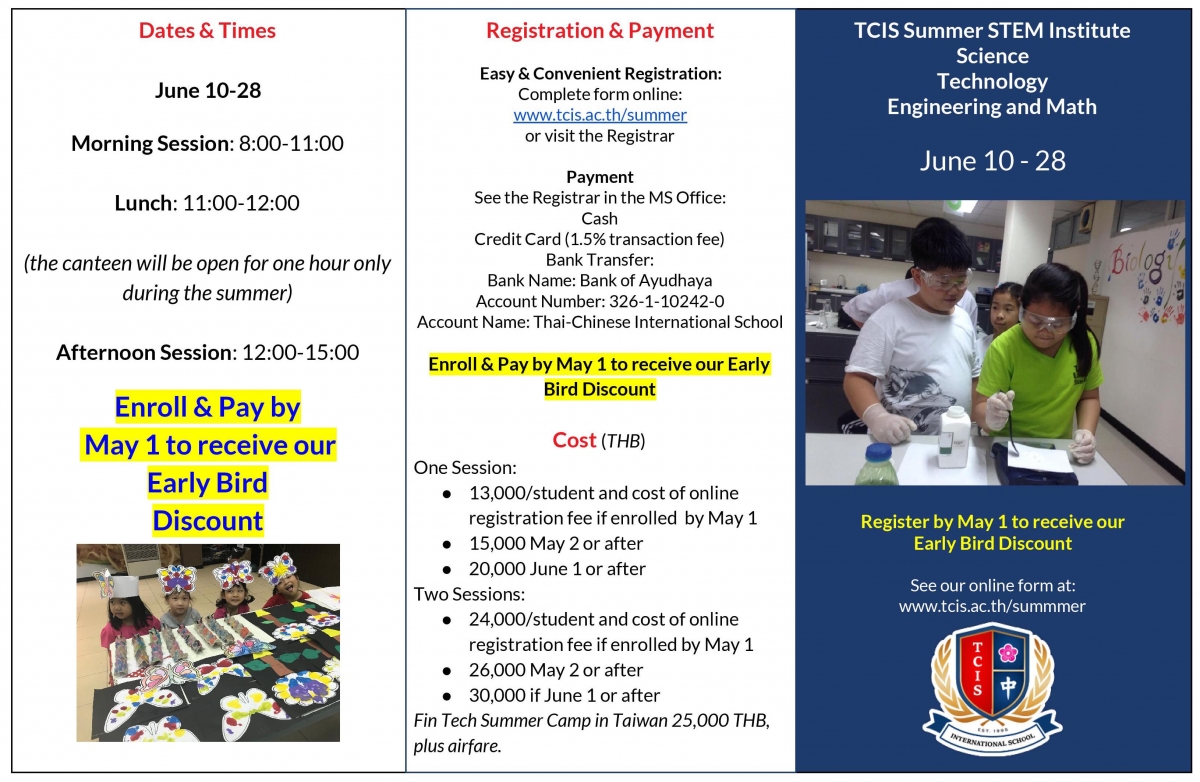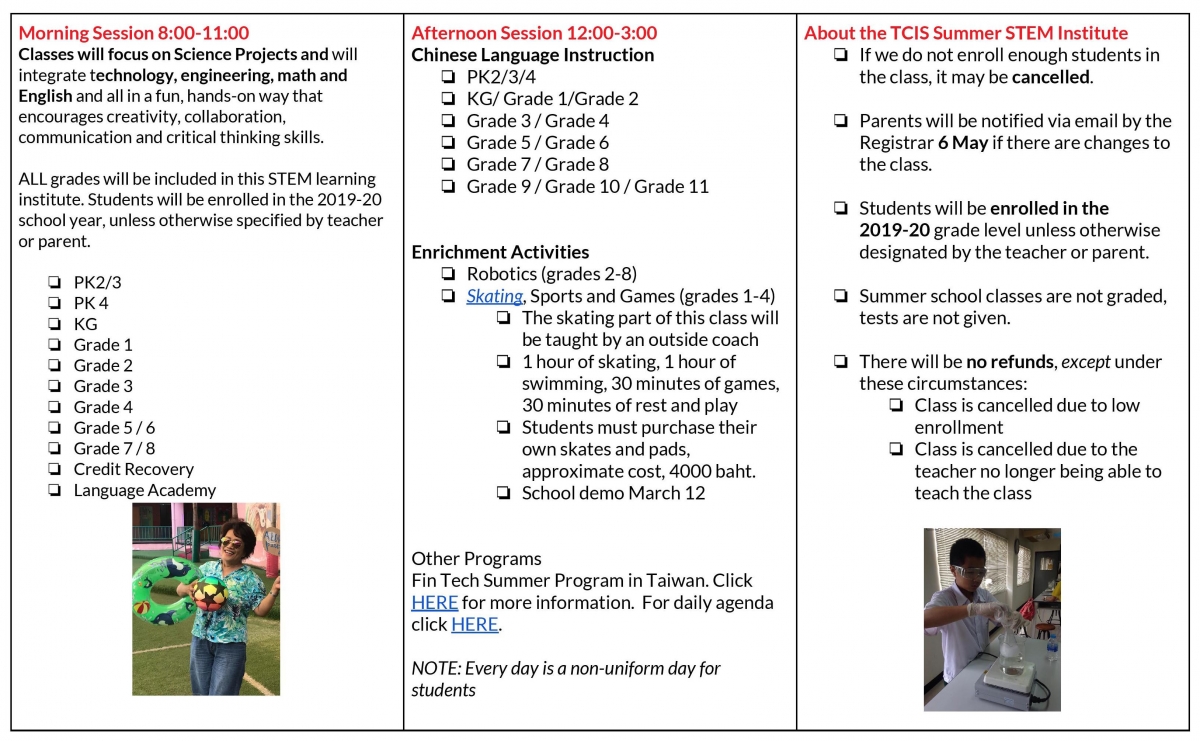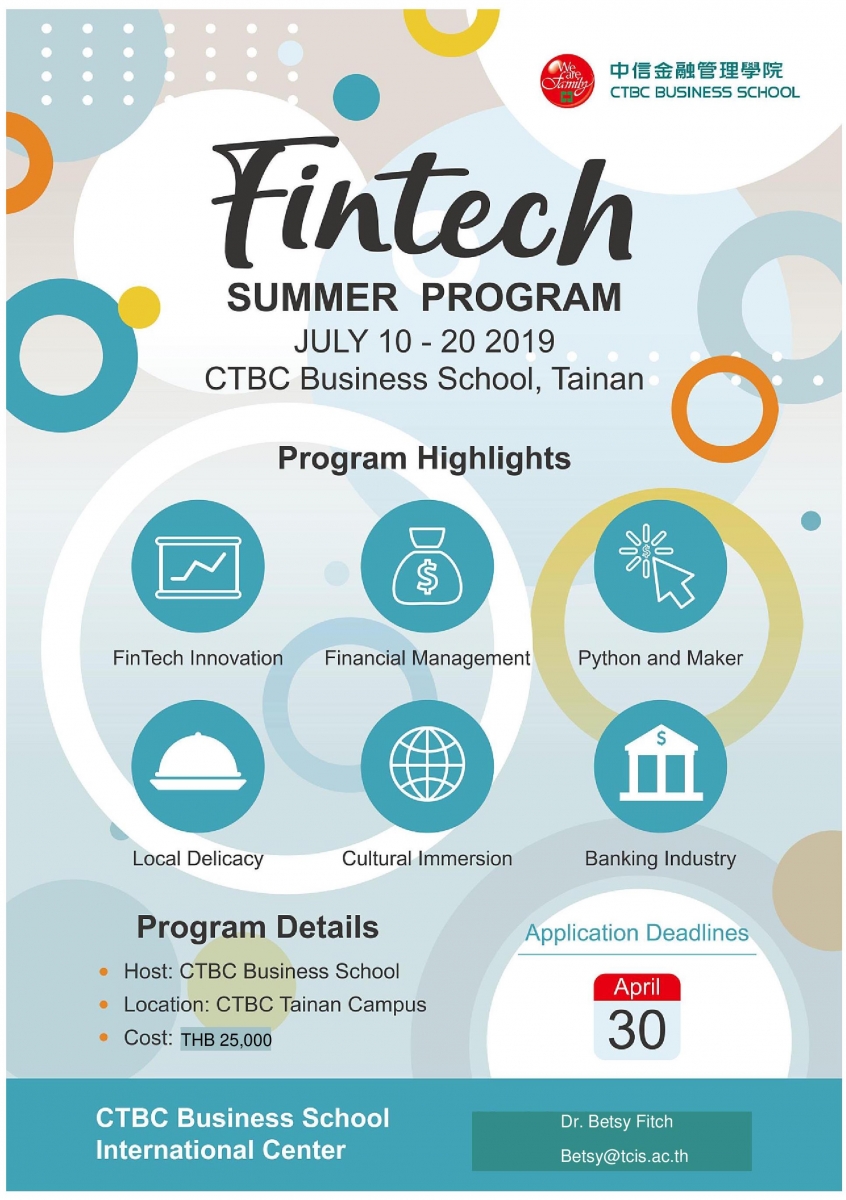 TCIS LOCATION