Hiring
1. PE Teacher (1 position)
Requirements:
● Bachelor's Degree in Physical Education
● Fresh graduates are welcome to apply, but experience in teaching PE in an international setting will be a distinctive advantage
● A certified teaching qualification (i.e. Qualified Teacher Status)
● A good standard of spoken and written English
Personal Qualities:
● Excellent communication and interpersonal skills
● Well-organized and committed
● Creative and energetic
● Strong moral values and discipline
The successful candidate will:
● Teaching in Physical Education
● Prepare and develop appropriate curriculum materials, activities and resources to ensure a high standard of teaching
● Assess and record students' progress and provide grades and feedback
● Take and active involvement in coaching or assisting.
● Collaborate with other teachers and participate in regular meetings
● Supervise students outside of the classroom and participate in school activities as required
2. Business Manager candidate: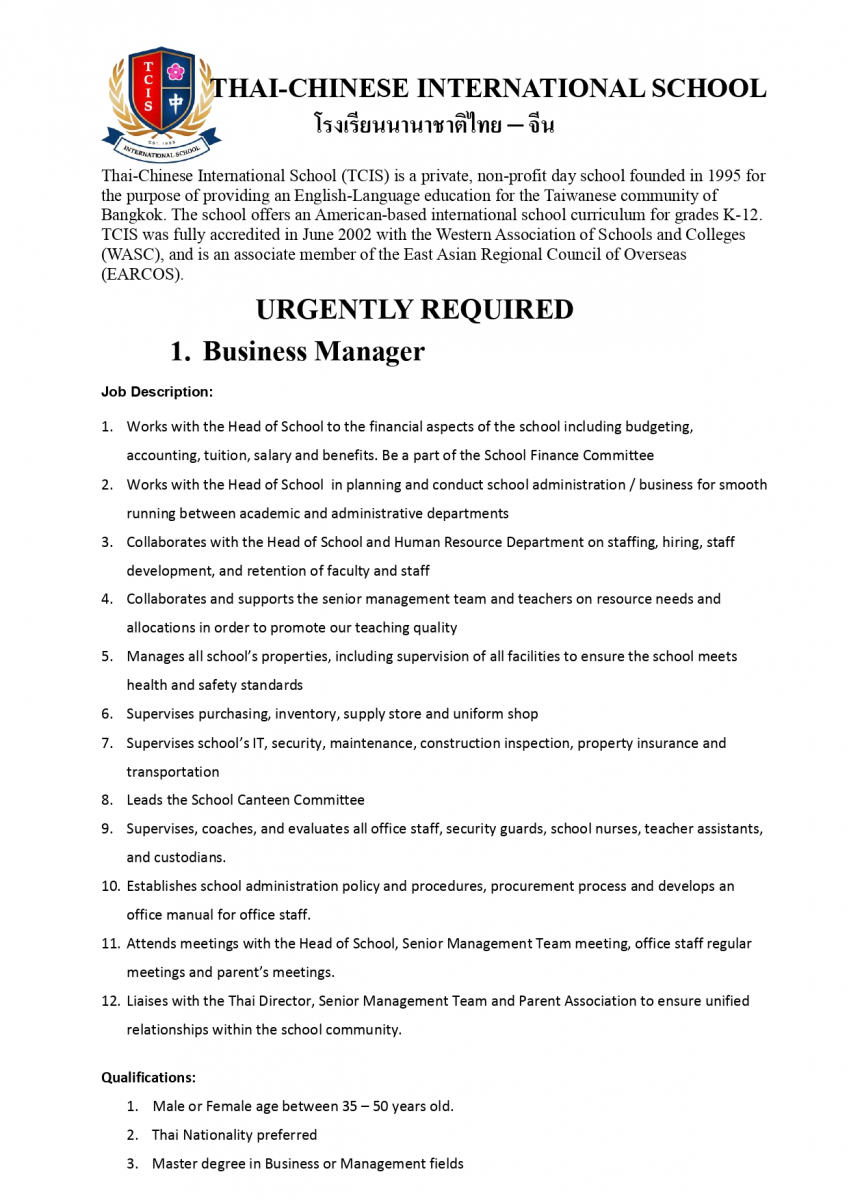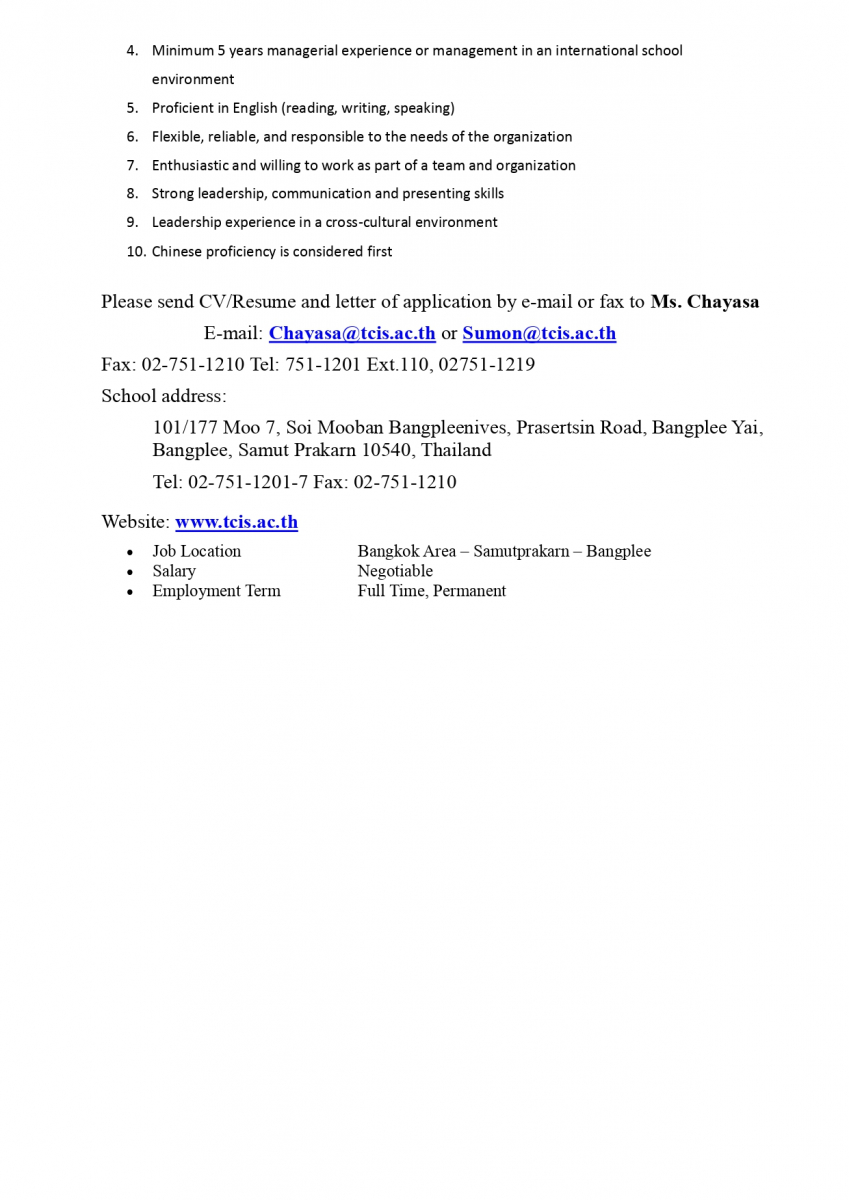 Secondary School Counselor candidates:
The TCIS is looking for an experienced and accredited counselor to fill the needs of our growing Secondary School.
Please send in a full CV, letter of interest, and references to :
Dr. Michael - [email protected]
American and Canadian Teacher candidates:
Thai Teacher Candidates:
All of our Thai teaching jobs are posted on JobsDB.com or you can email your resume to [email protected] and/or [email protected]
TCIS Teacher Recruitment Video