April 30, 2018
NEWS
Dear TCIS Community,
What a wonderful week we had last week. We had a great turn out for our first Parent Appreciation Assembly, and if you weren't able to attend, the entire event can be viewed on Facebook.
We also held our ES talent show. What talented students we have! Thank you to Ms. Lauren and Student Council for this entertaining and well-organized event. The talent show can also be viewed on Facebook.
Finally, we had a new family open house where interested families could tour the school and learn more about TCIS. Thank you for the word-of-mouth references - they are supporting our increased enrollment!
This week is also going to be quite eventful. We have our ECE Spring Concert, Principal Coffee and the PA elections​. We hope you can join us for these events.
Make it a great week!
Dr. Betsy
COMMUNITY
We are NOW enrolling for the STEM Summer Learning Institute. Click here to learn more and register.
Register by Tuesday to receive our Early Bird Discount!
STUDENT NEWS
It's almost Spring Concert Time! Here is the ECE Flier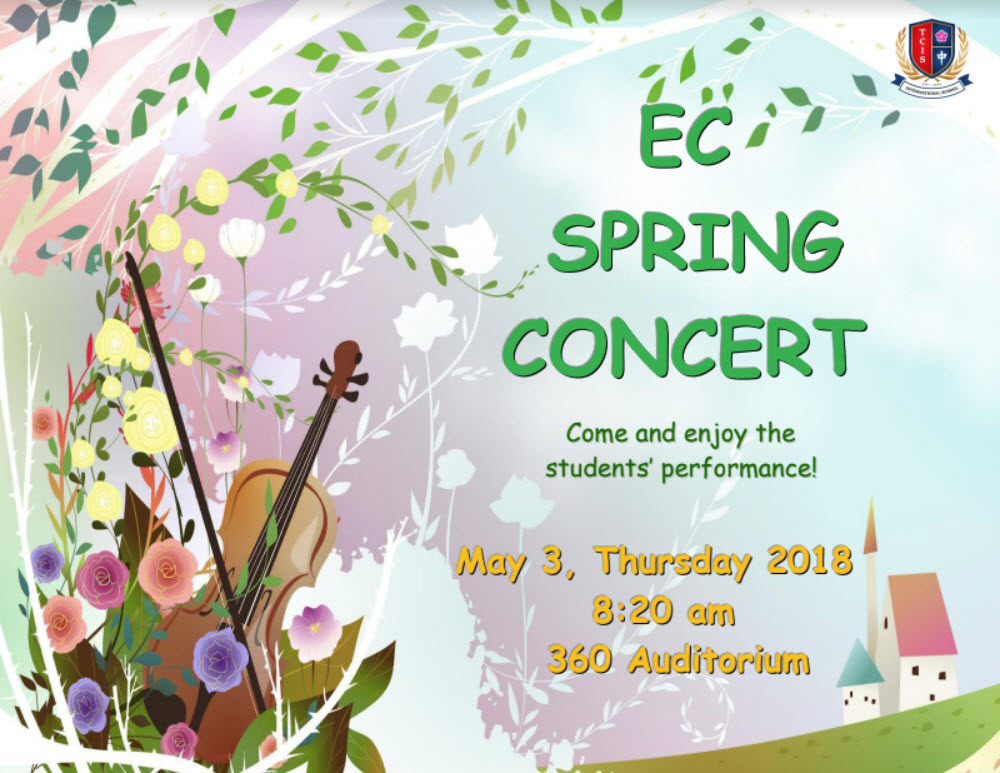 Here is the ES Flier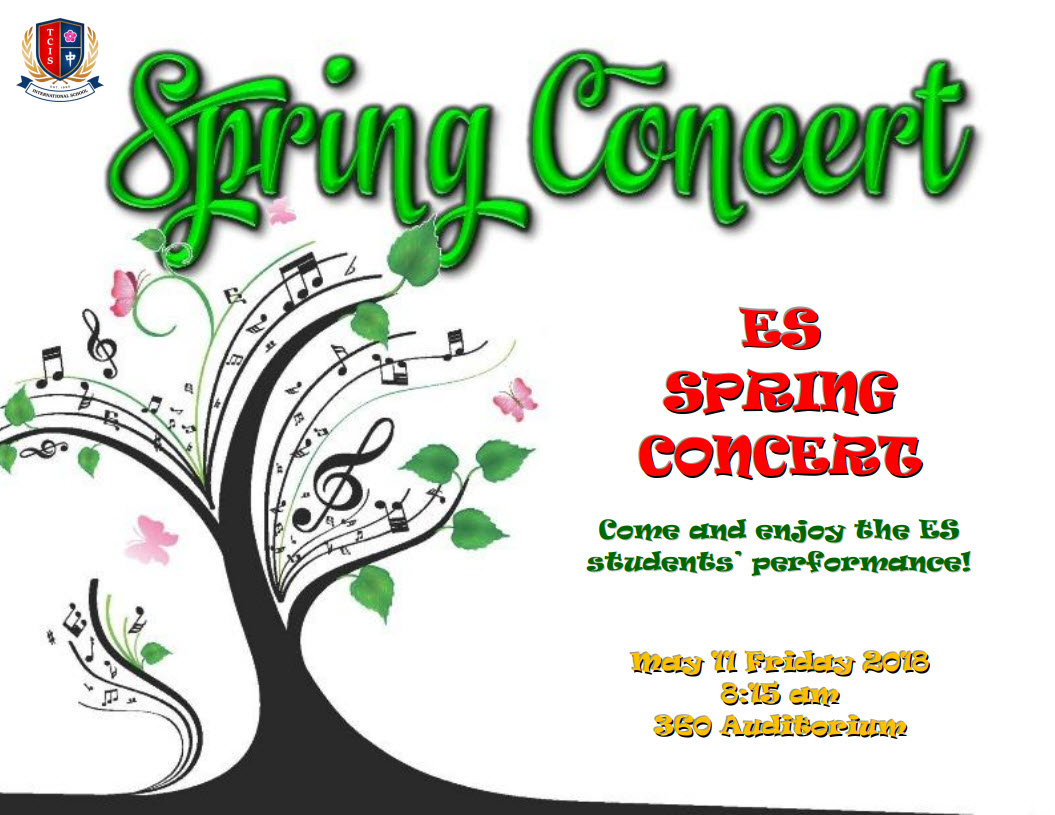 If you missed our last presentation for 4th grade parents about the transition to middle school, please join us this Tuesday at 7:45 in the library for the make-up session.
EVENTS
Monday, 30 April
7:20 School Assembly
Tuesday, 1 May
7:30 Assembly - 2nd Floor Gym.
7:45 PA Elections, 360
8:00 Principal Coffee, Library
Thursday, 3 May
ECE Spring Concert, 8:20, 360
Friday, 4 May
Chinese International Speech Competition
Click her for May Canteen Menu